Building Relationships with Integrity
Carr's Construction Service is a full service construction company with over thirty years of expertise in a wide variety of industries.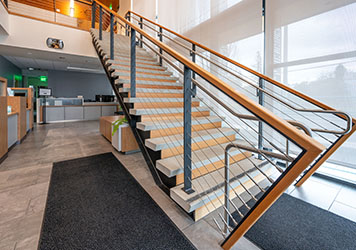 Our goal is to become the contractor-of-choice for our clients by continually earning their respect and trust through consistent delivery of exceptional service and superior quality construction.
All construction companies promise quality, service and competitive pricing. Few, however, deliver on those promises. Our goal every day is to deliver, plain and simple. We nurture relationships with subcontractors and suppliers that believe in our philosophy.
The most important thing to us at the end of each day is a satisfied Client. By selecting us for your construction project, you are gaining a partner who believes in building relationships with integrity.
"When you work with Carr Construction you get a quality project built by excellent contractors who truly understand the intricacies of public works projects."
Jennie Bruneman
Directory of Facilities & Bond Construction Management